Course Crafting


With Claned
Crafted with your success in mind, this free mini course delves into the core principles of effective course design. Through engaging video guides, bite-sized readings, and hands-on activities, you'll embark on an empowering learning journey, creating your first outstanding course along the way.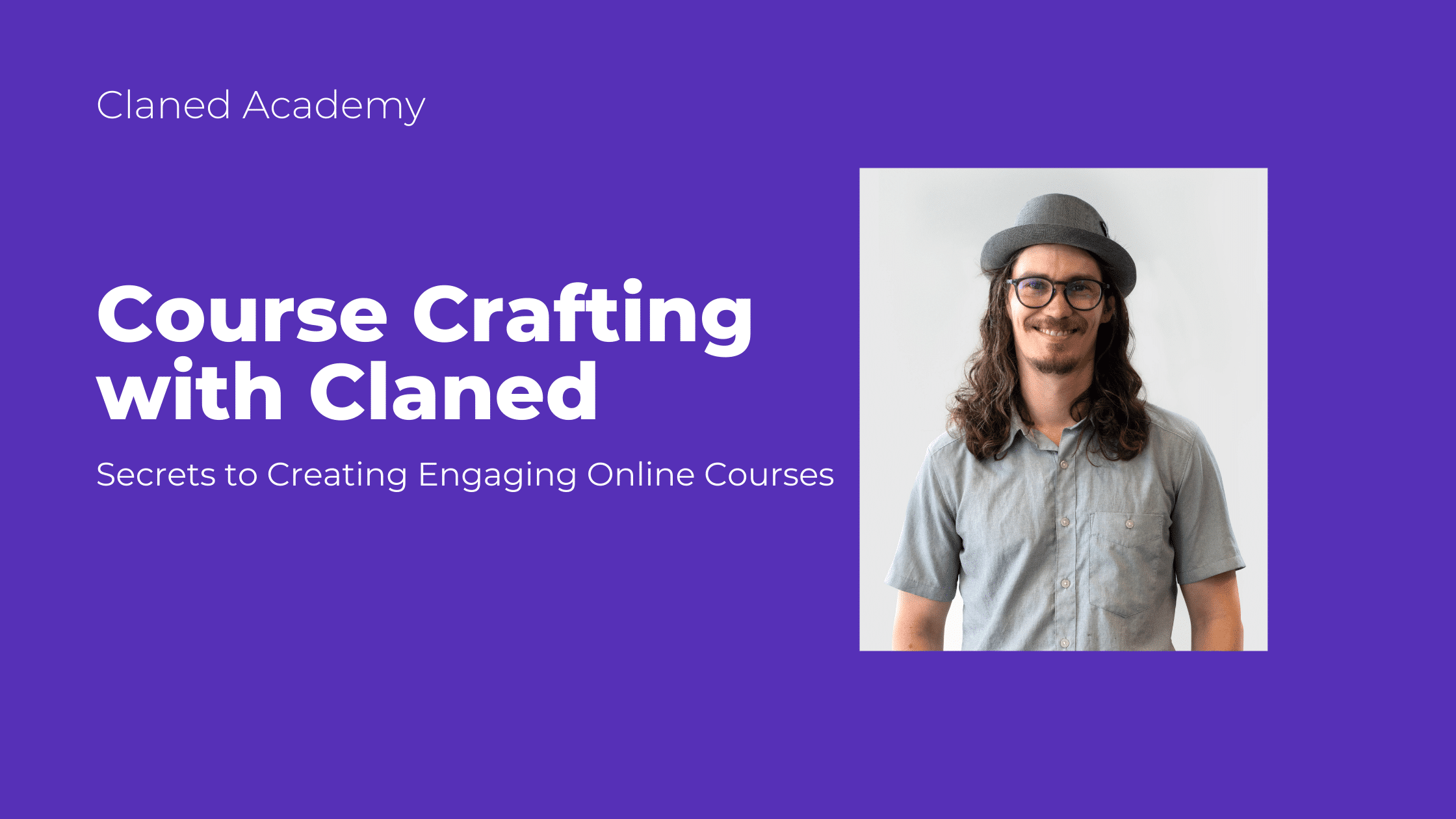 Course Overview

In this short course, we'll dive into the exciting world of learning design fundamentals and equip you with the essential know-how to create courses that leave learners craving for more. Whether you're an educator, instructional designer, or someone interested in the field of learning design, this course will equip you with practical strategies to enhance your instructional materials and promote meaningful learning outcomes.
Module 1: Course Planning and Backwards Design

WATCH: Beginning at the Ending with Backwards Design
READ: Backwards Design Process
EXPLORE: Backwards Design Template Explainer
READ: How to Write Effective Learning Goals
APPLY: Backwards Design
Module 2: Module Planning and Outlining

WATCH: Making modules with the help of AI
READ: Planning Modules
READ: Instructions & Guidance
READ: Where to start with learning activities?
APPLY: LLM Prompting and Module Descriptions
Module 3: Content Planning and Pedagogical Scripting

WATCH: Scripting and adding course content
READ: Do's and Don'ts for Content
READ: Pedagogical Scripting
READ: How to do Grading
APPLY: Pedagogical Scripting & Grading
Final Thoughts and Feedback

It's important courses include a section for a formal closing and that's exactly what this is. the few contents here include some additional tips and relevant information you may want to help customise your course, not related to designing the structure of it, information on how to get in touch with us for further support, and the all important feedback survey which completing, makes you eligible for a certificate shows your dedication to creating great eLearning experiences 💜 The Claned Team
Resources and Further Insights

This module contains downloadable versions of the backwards design template as well as links to our blog and podcast which you can follow for more learning and education related content.
Are You Ready
To Start Learning?