Your complete


online learning platform
One of the most awarded EdTech products on the market
More than your

average
learning platform
Claned is not your average online learning platform. It's the only platform that includes built-in learning design ele­ments that intu­it­ively guide you to create better online courses. Regardless of if it is blended or fully online learning. We support course instructors and designers to create effective courses to ensure quality learning out­comes for students.
Claned also auto­mat­ically gathers learning data from every inter­action that happens on the platform, so that you can better under­stand and improve the effect­iveness of your courses. In real-time.
Our online learning platform sup­ports any type of digital learning. From cor­porate training to uni­versity courses, large mul­tina­tionals to single expert course cre­ators. Join them and start cre­ating new learning exper­i­ences for your learners.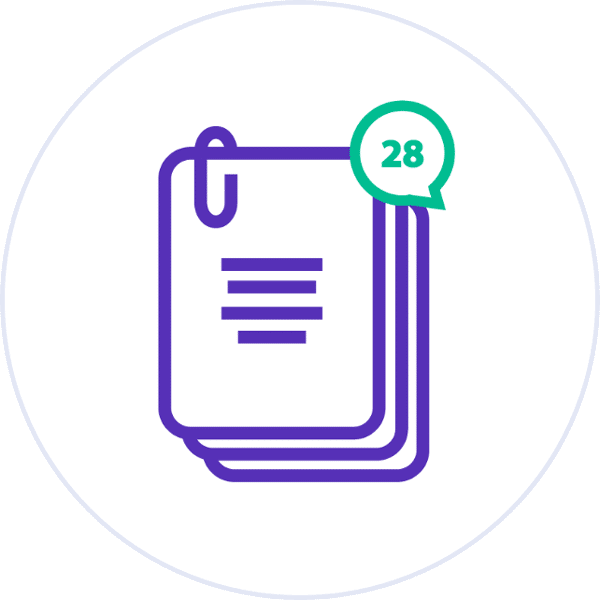 Supports all kinds


of digital learning materials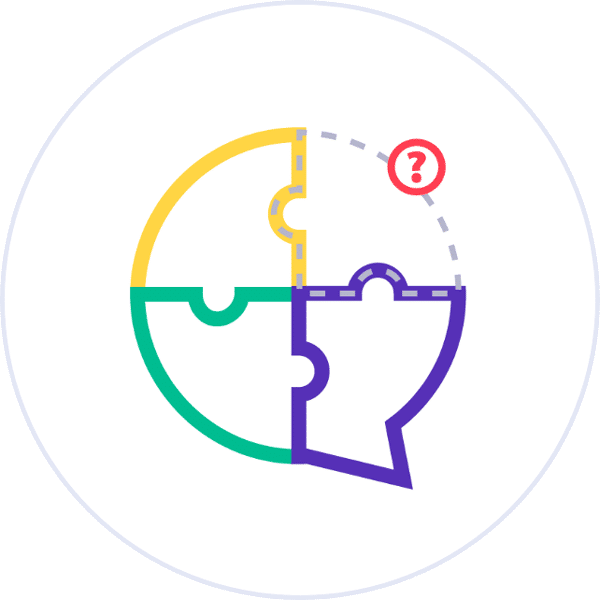 Built-in learning


design elements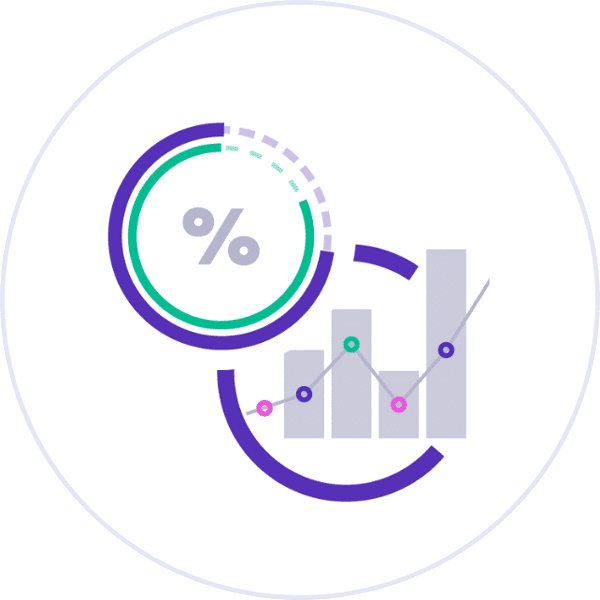 On demand learning analytics


and performance insights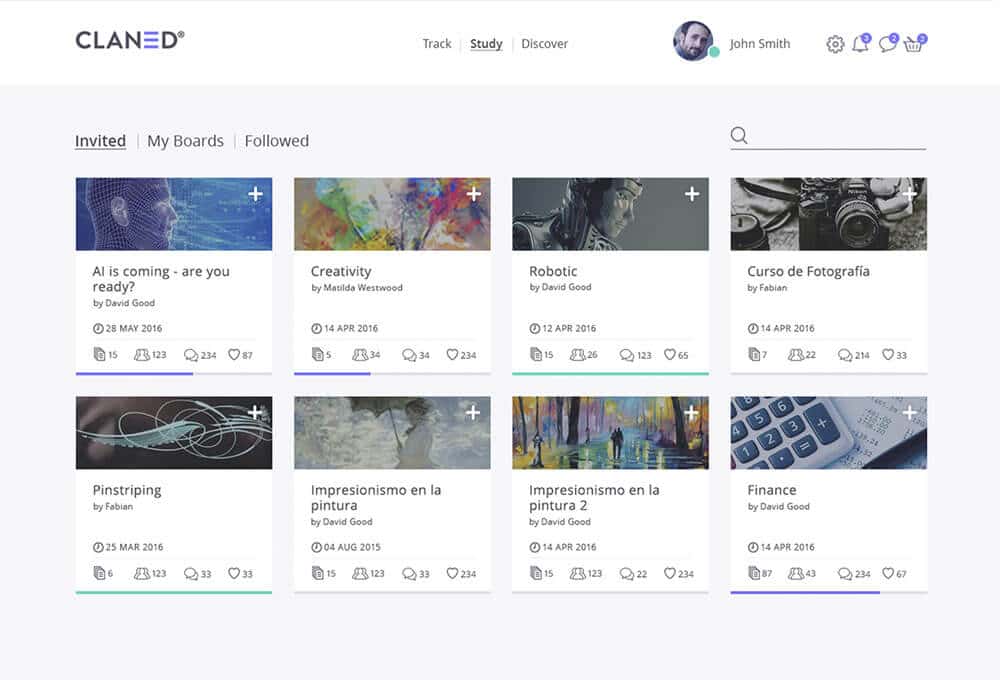 Cre­ating your own courses in Claned is effortless. You can use any type of digital learning materials you want: webinars, videos, PDFs, VR games, any­thing. Adding your existing learning materials to our ready-made course tem­plates makes cre­ating courses a breeze.
Intu­itive | Ready-made course templates
Interactive materials and Contextual commenting
All learning materials will become inter­active when they are added to Claned. For example, when a learner is going through a PDF, they can high­light any part of the text and post a public comment about it. This way the actual dis­cus­sions can happen in context inside the materials instead of getting lost in a sep­arate message board. The same goes for videos and other materials.
Inter­active materials | Con­textual commenting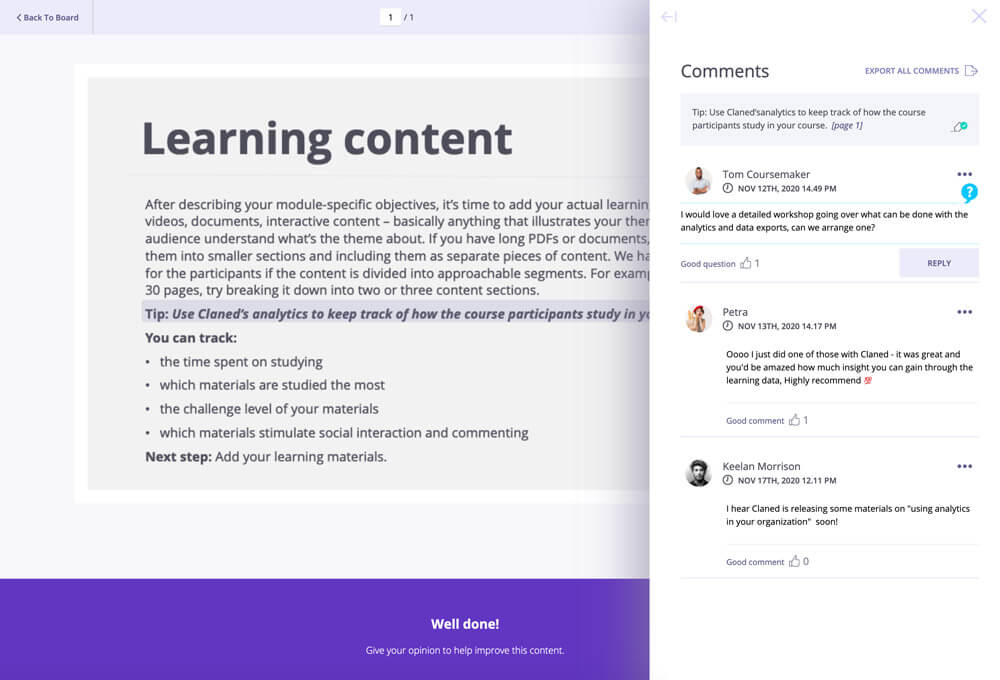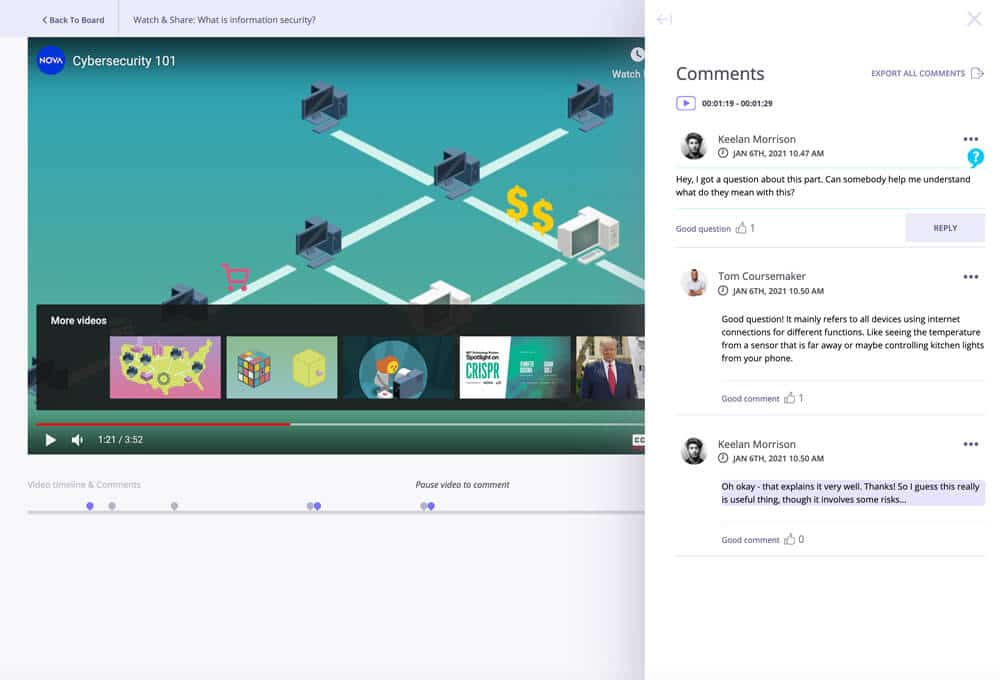 The Claned online learning platform encourages learners to col­lab­orate and interact. In a similar way to using social media, course par­ti­cipants can post com­ments, discuss issues and share notes. Studies have shown that learning together increases motiv­ation and pro­motes better results.
Social media | Learning together | Download whitepaper
We offer a white label option for our online learning platform. This means that the platform will be cus­tomised to reflect your branding. You can have your logos, visuals, a custom URL and your own log in page. Making it clear to your learners that they are using your service.
Your brand | Cus­tomised visuals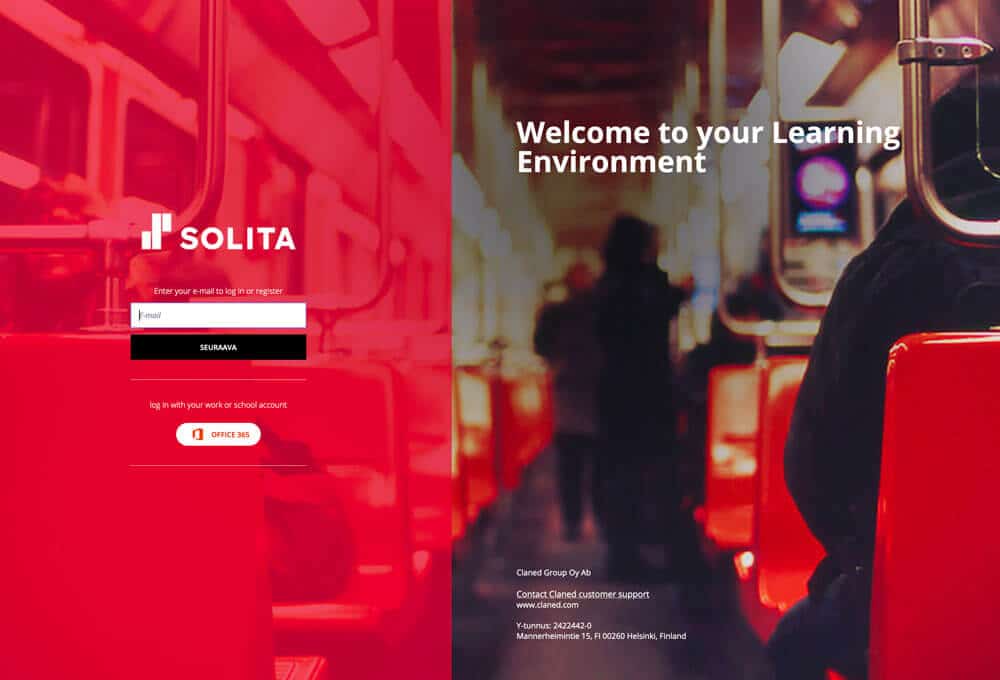 Compatible with


any software stack
The Claned LMS (learning man­agement system) is hosted on Microsoft Azure cloud service, and it uses a REST API to com­mu­nicate with your existing systems.
Setting Claned up is not an IT project. There's no need for on-site visits. Our LMS is a plug-and-play service and can be accessed any­where around the world and at any time. When you want to try it out, Claned is ready to rock in minutes.
Being cloud-based, you also don't have to worry whether the platform can handle thou­sands of users at the same time, and there's never down time because of system maintenance.
Cloud-based LMS | REST API | Ready to use in minutes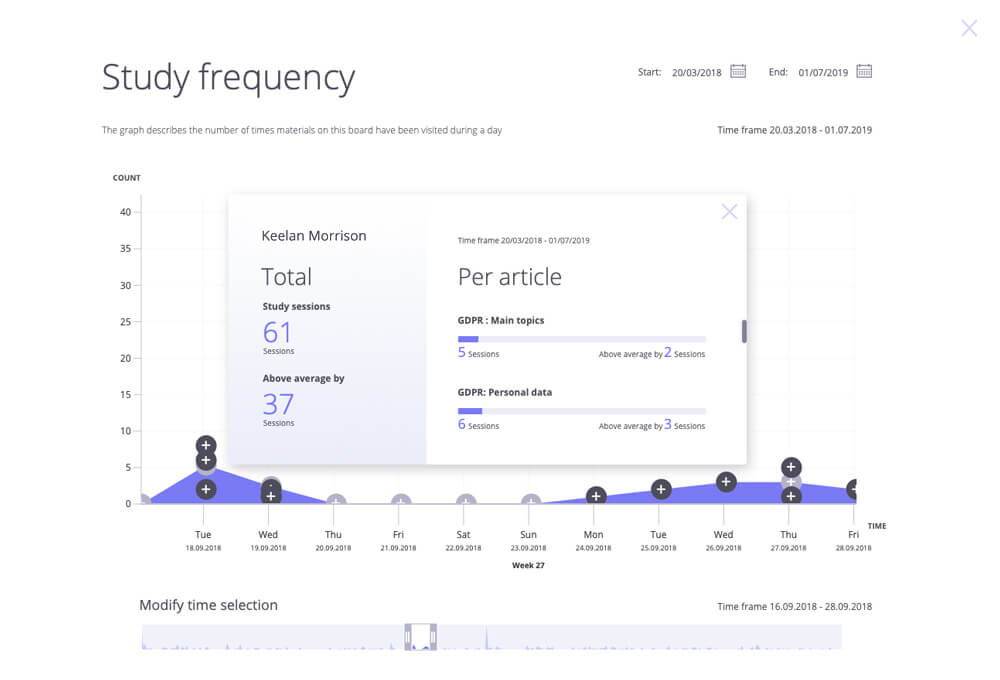 Track learning in real time
Claned has a track view that lets teachers easily follow their learners' pro­gress. With one click, you can see what materials each learner has com­pleted, how much time they have spent on the course and what materials they might be strug­gling with. This lets you help the learners who need it and prevent dropouts.
Track learners' pro­gress | Prevent dropouts
Claned auto­mat­ically col­lects data from every inter­action that happens in the online learning platform. The data has many uses from identi­fying learners at risk of dropping out to improving spe­cific areas of your courses.
Most import­antly, the data will show if your teaching is actually effective and the kind of impact it has on your organ­iz­ation KPIs and how you can improve your courses.
Data gath­ering | Data analysis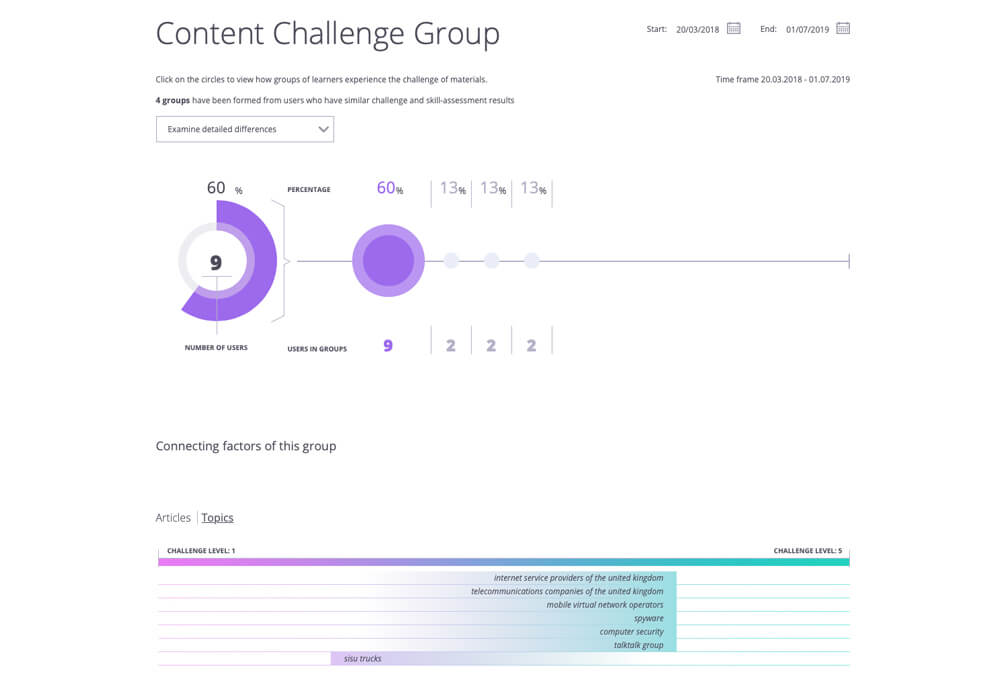 Get started with

3 quick steps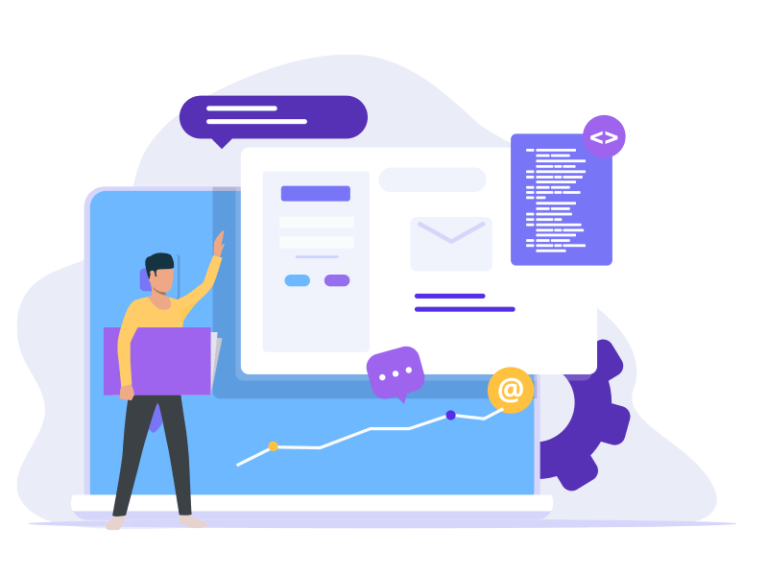 1. Set up your Claned learning environment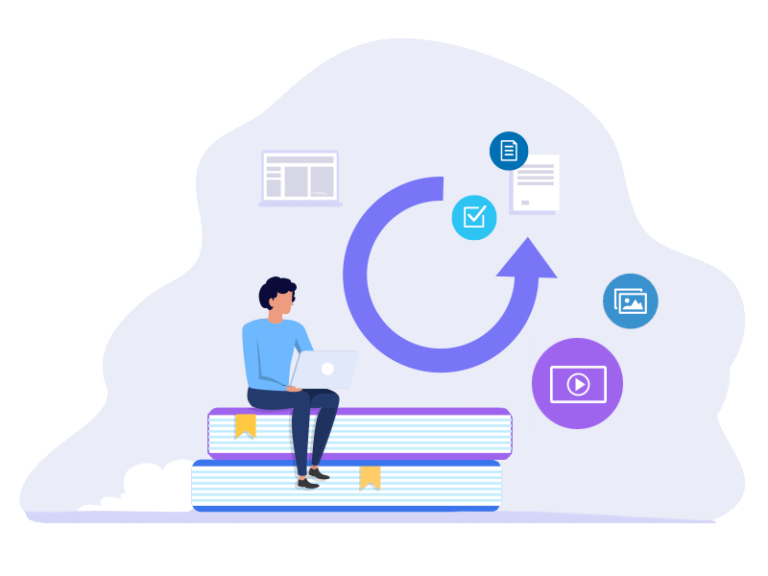 2. Add your learning materials
Ready to deliver
better
online learning?
Start here!