Did you know we offer clients the opportunity to use a white labeled version of Claned's award-winning e-learning solution? If you're new to the concept of white labelling, let's unpack that. A white label solution is a product or service you can rebrand and offer as your own product. White labeled products are typically developed by one company (Company A, in this case Claned), but are then branded and sold under another company's (YOUR) brand name. These products appear to your audience as if they were produced by you, but they're sold to you by Claned.
We'll also manage placing your branding on the product, so it's quick and easy for you! This means you can build your course entirely in Claned's platform and it'll be offered by your organisation with your branding. So you won't need to use our branding anywhere in your course! There are many reasons white labelling is a great option! Let's unpack some of those!
Our white labeling process is quick and easy
Getting your white label set up is easy and fast! All you need to do is provide us with your logo, background images, and the colour you want to use in the login page. If you want to change the login page's welcome and footer text, you just need to send them to us! We will add your own branding and identity inside certain parts of Claned's platform too. If this sounds a bit complicated, don't worry! If you choose to use our white labelling option, we'll send you a guide detailing what you need to send over. This way we can get your custom course environment up and running in no time! This way, you'll be able to get back to business in a snap!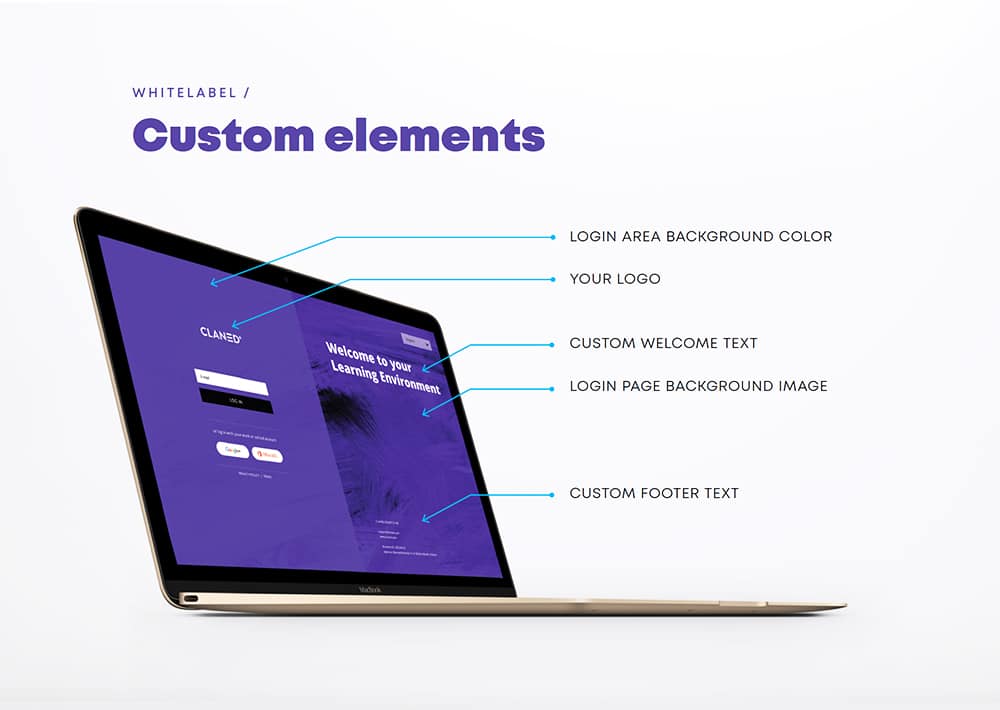 White labeling: a consistent brand experiences
In Claned, your branding can be featured in some custom elements. One of the most prominent places is the login page. From your learners' perspective, they'll be logging in to your custom learning platform. After entering the platform, users will see your logo and custom board images. With our white label you'll also have the option to have your own custom DNS address (for example, "yourbrand.claned.com") which you can use to invite users to your organisation or learners to your courses.
Helping keep your learners happy
Using a white labelling solution lets you provide a better overall customer experience by making users feel safe and secure in that they're using your own e-learning environment.
White labelling saves you time and money
Why make your own learning platform when an optimal solution like Claned already exists, and has been through years of development and bug fixing with scores of satisfied clients? It's pretty hard to compete with that on a tight budget if you wanted to create your own online learning platform. Luckily, investing in an existing solution with easy, seamless white labelling is cost-effective and fast to set up, with full deployment possible in a week or two.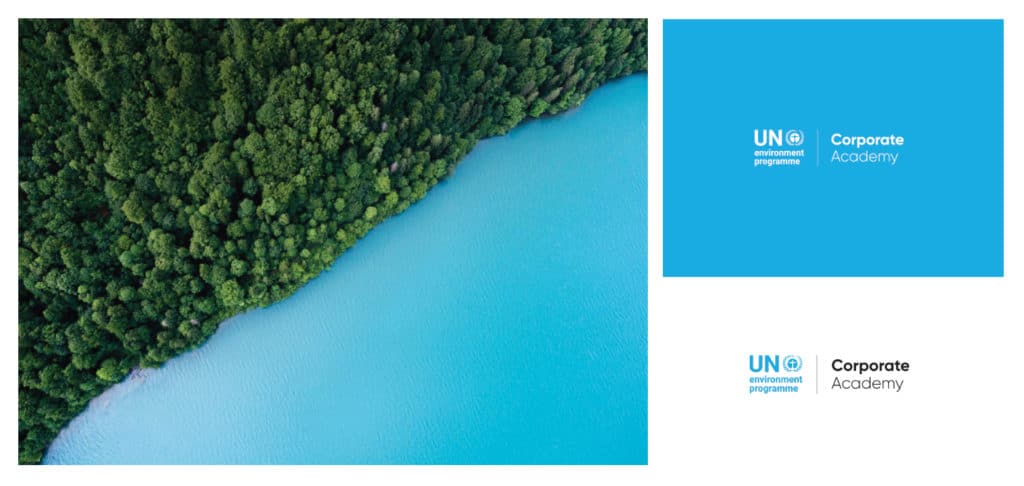 Helping you focus on quality course content
Using Claned's white label lets you concentrate on providing amazing courses, quality instruction, and top-notch insight! We your learners achieve, which helps you reach your goals more efficiently.
If you're still not sure whether your company would benefit from a white labeled version of Claned, consider the following:
A white-labeled version of Claned will help you use your business's unique branding.
You'll offer a learning platform without investing in your own solution.
It's effortless for you and fast to deploy.
You and your learners will have a more solid brand experience.
You can focus on your business while Claned handles the rest.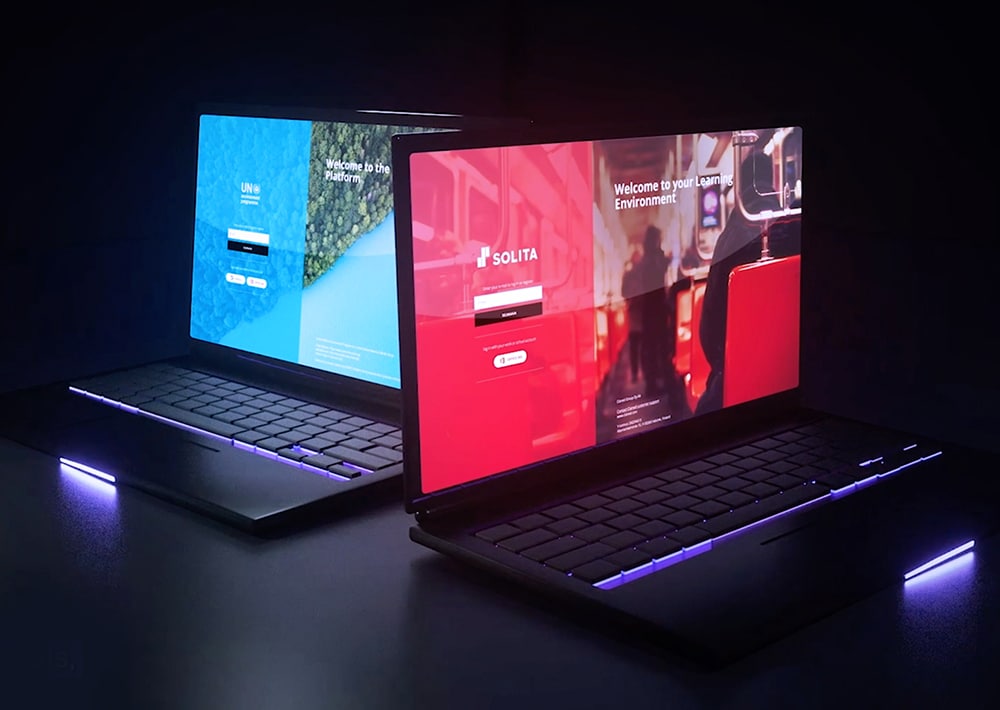 Curious to learn more about how our white labelling can help you develop e-learning that works? Book a demo today! We'll help you learn more about white labelling and all the other great benefits of choosing Claned. We want to be your learning management solution!