The quest for the ideal learning management system (LMS) has led us to unveil the top 5 Blackboard Learn alternatives and competitors.
Lets talk about Blackboard Learn, Blackboard Learn is a widely used web-based learning management system (LMS) designed for educational institutions. It facilitates online course management, offers features for content delivery, communication, assessment, and collaboration, and is known for its user-friendly interface and customizable options.
Here are the top 5 Blackboard Learn alternatives and competitors in the market: 
We will simply examine Claned, TalentLMS, Absorb LMS, Docebo, and Moodle, offering you a quick guide to aid your search for the best alternative to Blackboard Learn.   
Let's explore them all!
Top 5 Blackboard Learn Alternatives and Competitors
1. Claned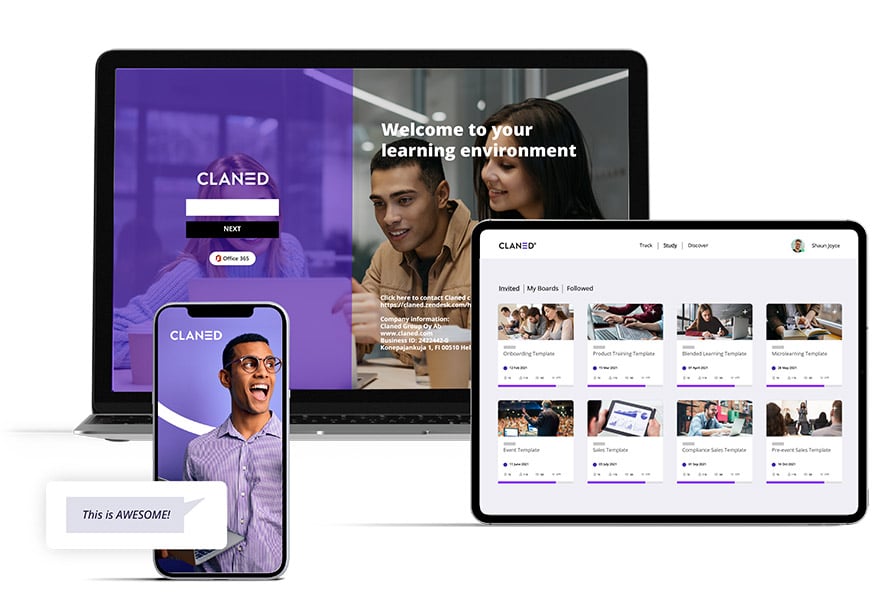 Claned emerges as a leading alternative to Blackboard Learn, providing a robust and intuitive interface for crafting online courses. As a prominent cloud-based corporate LMS, Claned integrates AI, collaborative learning, and pedagogy to enhance the learning experiences of businesses.
Claned platform simplifies course creation, allowing organizations to establish effective courses swiftly and efficiently.
A key strength of Claned lies in its AI-driven capabilities, offering valuable insights and recommendations to empower organizations in continuous improvement. From employee onboarding to fostering a vibrant learning community, Claned is a reliable partner committed to excellence in customer support.
Pricing starts at €190 per month for 50 users, and a 30-day free trial with no credit card required is available for exploration.
2. TalentLMS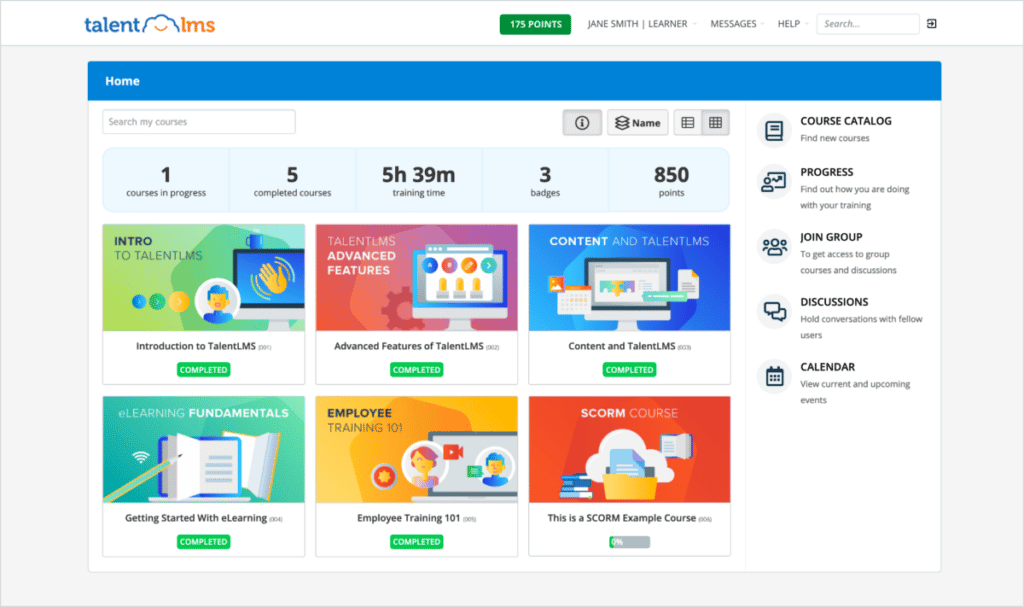 TalentLMS stands as a formidable competitor in the online training platform market, renowned for its advanced live session and webinar functionality. The platform facilitates the creation of virtual classrooms, hosting instructor-led training and real-time engagement with learners.
The responsive design ensures users can access training material from various devices, enhancing flexibility and accessibility.
With pricing starting at $69/month billed yearly, TalentLMS provides a compelling option for organizations seeking a versatile and feature-rich Blackboard Learn alternative.
3. Absorb LMS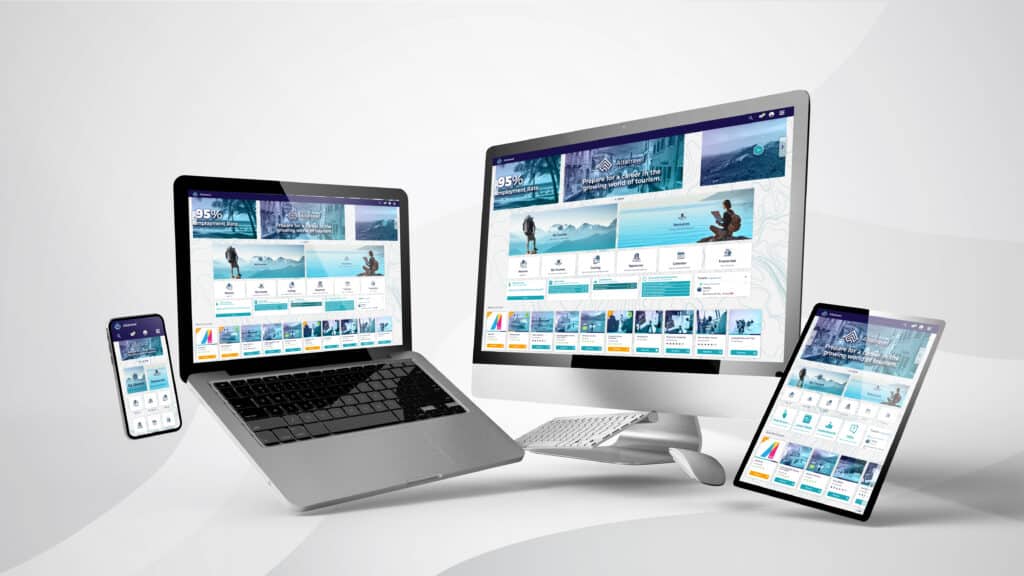 As a competitor to Blackboard Learn, Absorb LMS offers integrated AI support, simplifying course creation and management. The platform's AI assistance enhances navigation, saving time and elevating the overall user experience. Absorb LMS includes a mobile app, enabling users to undertake training from anywhere on any device.
A standout feature is Intelligent Assist, suggesting courses to learners based on their skill level and learning path, significantly boosting engagement. While pricing details are not publicly available, interested parties can reach out for more information.
4. Docebo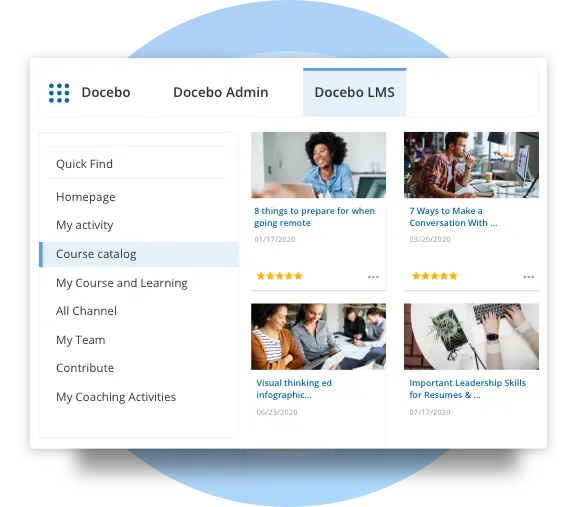 Docebo emerges as a versatile alternative to Blackboard Learn, enabling the creation of customized learning paths for various stakeholders. The user-friendly interface simplifies the design of training courses, and the platform's pricing starts at $25,000/year.
Docebo integrates AI to automate tasks, suggest courses, and provide answers to learner questions. With over 2,000 course and training templates, the platform offers a wide range of options for course creation, making it a compelling choice for organizations seeking flexibility and customization.
5. Moodle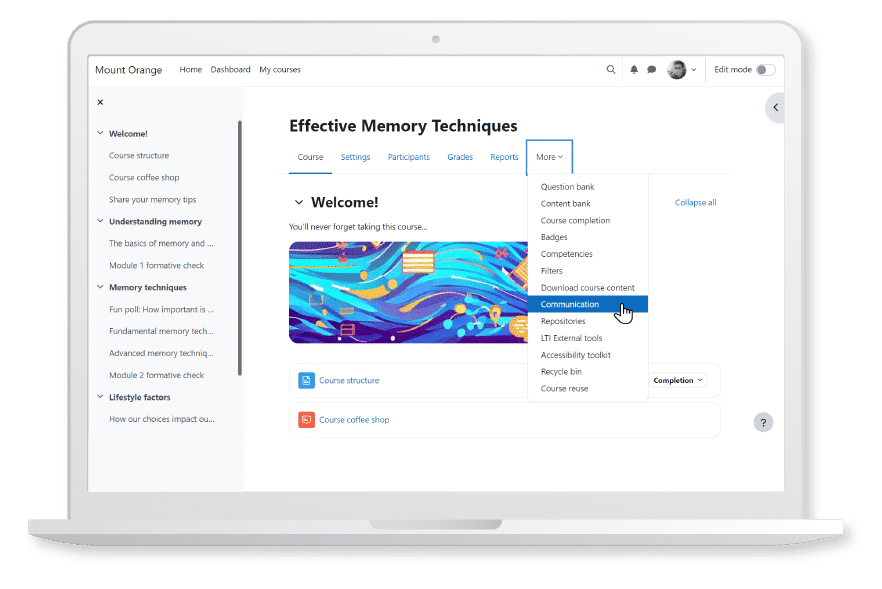 Moodle, an open-source learning management system, stands as a robust and cost-effective alternative to Blackboard Learn. Known for its flexibility and scalability, Moodle caters to diverse educational needs, from K-12 schools to higher education institutions and businesses.
Moodle's modular structure allows for extensive customization, ensuring institutions can tailor the platform to their specific requirements. With a vast and active community, Moodle remains at the forefront of innovations in online learning. Its adaptability and scalability make it suitable for organizations and businesses of all sizes.
What next?
As you explore these Blackboard Learn alternatives and competitors, it's crucial to align your choice with your organization's specific needs, goals, and budget. Evaluate each option based on factors such as user interface, customization capabilities, integration possibilities, and customer support.
Furthermore, consider conducting trials or demos to get a hands-on experience with each platform. We at Claned offers the longest of trial, a 30 days trial with no credit card required. Try Claned Platform Now.
This will provide valuable insights into how well each solution aligns with your organization's unique requirements.
Remember, the right learning management system can significantly impact the effectiveness of your training programs and contribute to the overall success of your organization.
READ More LMS Alternatives 
7 Top 360learning Alternatives and Competitors
7 Best Absorb LMS Alternatives and Competitors
Docebo Alternatives and Competitors
Moodle Alternatives and Competitors