E-learning creates opportunities
Learning is going online more and more, which comes with a lot of pos­sib­il­ities, oppor­tun­ities, and chal­lenges. Just as with tra­di­tional learning formats, there is no one-size-fits all option, aside from Claned! What works for e-learning in a uni­versity won't be what works for pro­fes­sional devel­opment, product onboarding, or lan­guage learning. Each has unique chal­lenges to effective and engaging learning.
For example, in cor­porate trainings, how to organize and break inform­ation into small chunks so pro­fes­sionals can study in small time slots between other work oblig­a­tions is a barrier to success. Mean­while product onboarding faces the chal­lenge of making material relatable and clear to a wide range of learners with dif­ferent cap­ab­il­ities and prior knowledge.
Universities must stay innovative
Iron­ically, it is uni­ver­sities that face the most complex chal­lenges when it comes to online coursework. However e-learning is actually an exciting new frontier for higher edu­cation. It's an oppor­tunity to adapt to modern student needs. In fact, the most common problems uni­ver­sities face come from mis­un­der­standing how e-learning is not the same as tra­di­tional formats.
In order for e-learning to be suc­cessful, we can't use the formats used in contact teaching and just make them available online. Online coursework is instead a paradigm shift in how we approach and present learning material. When designed properly it seam­lessly manages many common pit­falls. With this in mind, let's look into some common road­b­locks higher edu­cation faces when it comes to suc­cessful e-learning. We'll look at how under­standing and adopting e-learning frame­works that support learning exper­i­ences which are better than tra­di­tional classroom and lecture hall structures.

Lacking student engagement
One of the most common chal­lenges in e-learning is how to measure the level of student engagement. Massive dropout rates in MOOCs and low return and com­pletion rates in online courses are cited as a failure of online learning. But it not the fact that this learning is taking place online that results in these low rates: rather, it is how the inform­ation is struc­tured and presented to learners that is the problem. When learners access readings or recorded lec­tures alone online and then take a quiz or test, it should be no sur­prise they're not engaged and lack motivation.
Learning as an engagement metric
We live in a mul­ti­media world that lets us exper­ience and interact with inform­ation in many ways, most more exciting than reading 50 pages on a screen which also gives you instant access to videos, pod­casts, and social media plat­forms. All these have communities of indi­viduals with common interests. Any course of study takes more focus and ded­ic­ation than scrolling your feed and com­menting on YouTube videos. And e-learning done well emu­lates our digital leisure and enter­tainment exper­i­ences. We offer a range of cre­ative authoring tools and apps that integrate per­fectly with Claned to ensure better engagement.
E-learning increases engagement
Adapting tra­di­tional course materials to new media formats is an easy way to build learner interest and student engagement. For example, we can reframe how we use papers and reports. These shouldn't be aban­doned, but thought of dif­fer­ently. Both can evaluate how well learners grasp ideas presented in TEDTalks or films, for example.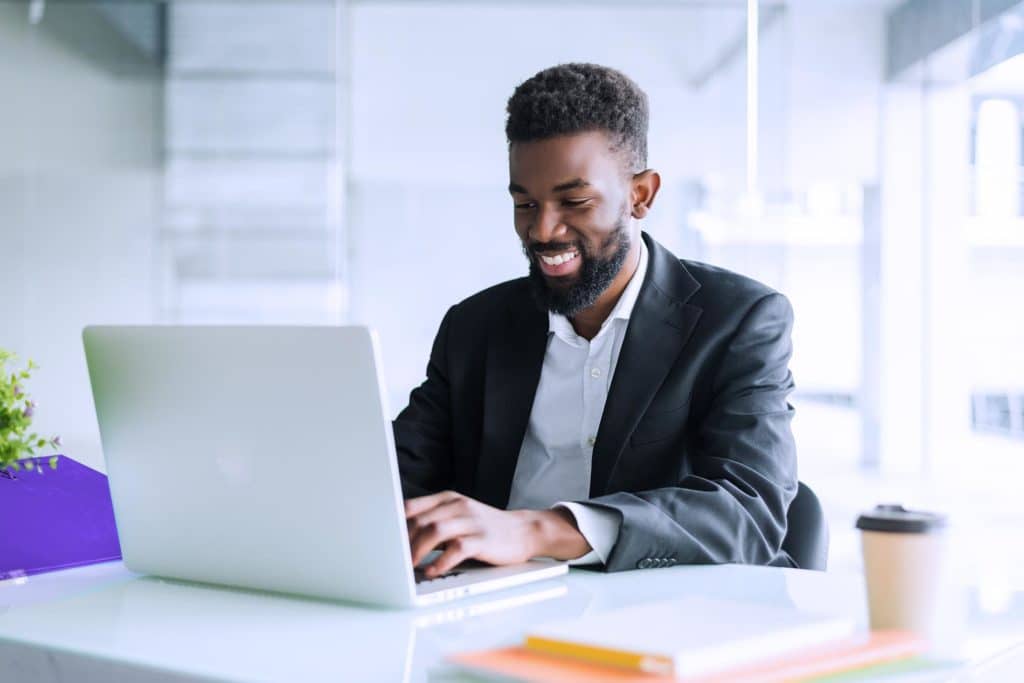 It's likely some of the highest rated instructors at your insti­tution teach contact courses using these meth­od­o­logies. And using Claned as your learning exper­ience platform takes this to the next level. It lets instructors make any doc­ument inter­active, so learners read col­lect­ively. It encourages them to add ques­tions and com­ments dir­ectly into a paper's margins, high­light key takeaways, and discuss materials together. This builds com­munity around learning and creates oppor­tun­ities for mean­ingful engagement with the material and other stu­dents alike.
Another easy way to boost student engagement is by using group assign­ments. Asking learners to work together provides oppor­tun­ities for inter­action and inform­ation exchange. This builds a sense of per­sonal respons­ib­ility to con­tribute and helps them pro­gress with their study. It encourages more mean­ingful inter­action with inform­ation. Simple changes in how inform­ation is presented have effects that extend beyond boosting learner engagement. When engagement levels rise, so do other qual­ities like motiv­ation and focus.
Understanding course expectations
Providing learners with a clear under­standing of course expect­a­tions should not be dif­ficult. Bar­riers to e-learning often relate to a lack of planning and con­sid­er­ation for stu­dents, who will have fewer syn­chronous oppor­tun­ities to ask ques­tions. Course designers, teachers, and pro­fessors should (and usually do) provide learners with clear instruc­tions on how to proceed with learning materials and course expect­a­tions. However, gaps in these materials are often exposed as the situ­ation arises in a live course and explained on a case-by-case basis.
We should circle back to the needed paradigm shift required when devel­oping and deploying effective e-learning. When this is accounted for it becomes a simple thing to remember that instruc­tions and expect­a­tions must be detailed clearly. Doing so provides learners with a sense of con­fidence moving forward, unburdened by uncer­tainty or confusion.
Student progress and intervention
Modern learning man­agement systems provide more than a platform to dis­tribute materials to stu­dents. They're complex, powerful plat­forms full of fea­tures and tools that let instructors easily track learner pro­gression. With Claned, an instructor can easily see who is pro­gressing with materials and who is not, and reach out with appro­priate inter­ven­tions.
Perhaps the true issue here is training. Pro­fessors and instructors are experts in their fields, but their pro­fes­sional duties extend beyond churning out more pub­lic­a­tions. They require con­tinuing devel­opment to keep up to date and do their jobs well. Uni­versity admin­is­trators should develop man­datory com­pre­hensive training pro­grams for the tech­nology used in their insti­tu­tions so instructors and pro­fessors have the know­ledge needed to effect­ively implement tech­nology when teaching online.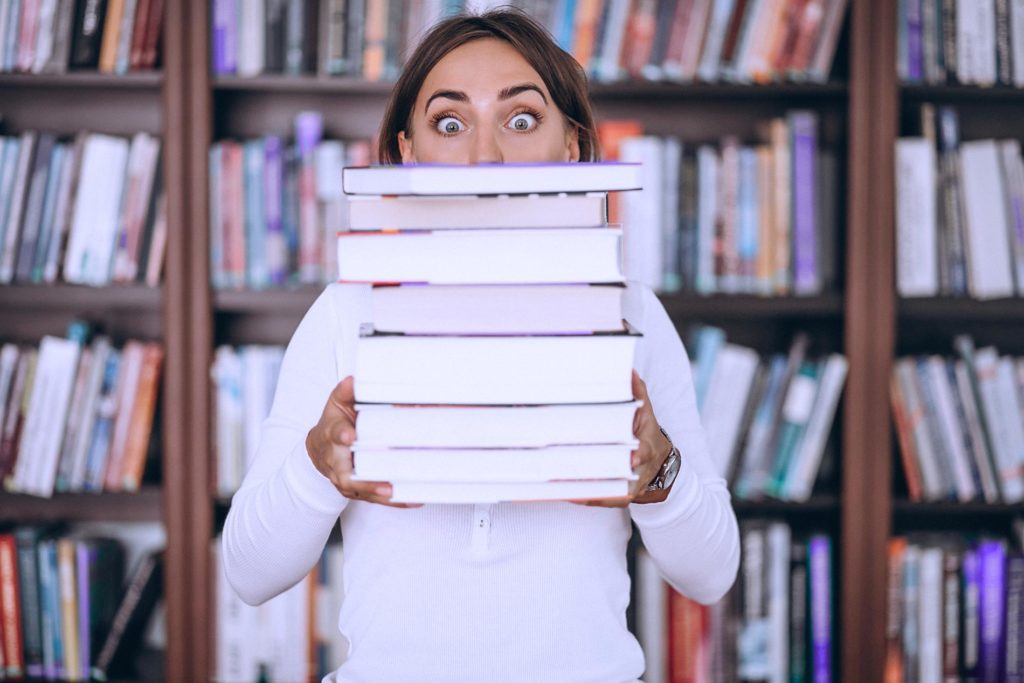 Effective e-learning in a higher edu­cation setting shouldn't be com­plicated. Most of the issues faced by uni­ver­sities in online courses are easily solved by adjusting per­cep­tions of what e-learning is and how it's done. Online learning ease, clarity and success follow an under­standing that e-learning materials require dif­ferent organ­iz­a­tional structure than tra­di­tional classroom learning. There are so many new options, tools and pos­sib­il­ities to take learning into new spaces, inspiring and delighting the learner in the process. But the best accom­plishment is the sense of fun that goes with e-learning done right!
Ready to help your uni­versity engage with e-learning that works? Book a demo today: